| | |
| --- | --- |
| Bove offers an eclectic fusion of Italian and Low-country cuisine. Exceptional, innovative cuisine is at the heart of every experience at Bove. Bove is fun and affordable with upbeat music and priding itself on being the best value at the Beach. Our cozy 22 seat bar plays host to a queue of locals and tourist daily at 5pm for happy hour. Located in the heart of Pawleys Island, South Carolina. Visit us and enjoy some fine dining! | March, 2011 |
Spring at Last!! We look forward to it every year - that first bud and blossom, the greening of everything!! Its an inspiring time of rejuvenation and re-energizing. Bove is here to help you celebrate the coming of Spring with something special every night of the week:
Tuesdays

: $8 Awesome Bove Burger
Wednesdays: Half Price Entree's with your Insiders Card
Thirsty Thursdays: Prime Rib and 1/2 Price Wines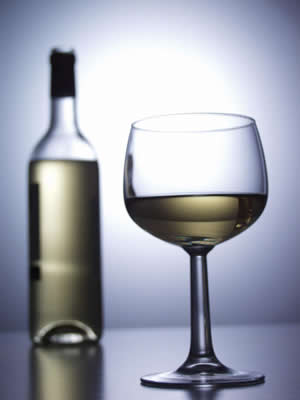 b
y the Glass, $3 Martini's all night at the Bove Bar and Greg Everhard entertains!
Fridays

: The Bove
Fried Seafood Platter
And don't forget Happy Hour EVERY night 5:00 - 7:00 with $3 Martinis at the Bove Bar. And now offering the new Bove Happy Hour bar menu:
Piccolo Fritto, fried green tomatoes, calamari, lemon-herb aioli
Marinated goat cheese, fire roasted tomatoes, virgin olive oil, fresh herbs & crostini
Jumbo lump crab cake, southern slaw, gribiche
Smothered hand-cut French Fries, Bolognese, Romano cheese
House-made meatballs baked with Fontina cheese
Steamed NC clams Basquaise, sausage, peppers, onion
Rigatoni with Tuscan sausage and pecorino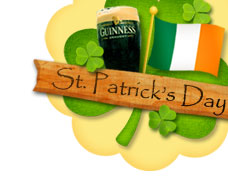 St. Patty's Day at Peter Ryan's Bove Restaurant & Bar.
Corned Beef and Cabbage
Sheppards Pie
House-made Irish Soda Bread
Featured Recipe
Kahlua Mousse
This was a staple dessert at my mother's restaurant for over 30 years.

People just couldn't get enough of it and always wanted the recipe. My mother did not believe in that sort of thing.

When people pushed her on the mousse, she would tell them coffee, cream and Kahlua but never mention the marshmallow's.

She was a bit evil that way.
Here's my mother's complete recipe - I promise.
48 large jet puff marshmallows
¼ cup Kahlua (½ cup if you like)
2 pints heavy cream, whipped
Pour hot coffee and kahlua over marshmallows in a double boiler. Stir with rubber spatula until melted together and lumps are gone. Let it set and cool down then put into the refrigerator and let it jell. Do not let it get too firm.
Fold in the whipped cream, do not leave lumps! Pour this into glasses and refrigerate again for at least 4 hours, best to sit overnight.
Garnish with nuts and shaved chocolate on the top.
Growing Up Restaurant
Last month's issue left me sitting with two good fellas in the center of Logan Airport like a scene from one of those Hollywood adaptations about life in Palermo. The hustle and bustle of the airport masked the sense of pure fear I was feeling about the pending task. And I had some sort of weapon in my possession...
It was time to set the situation straight. I said "under no circumstances do we hurt anyone". It seemed like the time to divulge some details I may not have made crystal clear to my traveling companions... there were too many people who knew about our jorney out West. I had neglected to mention it was the Chief of Police and a State Trooper. I was getting more concerned as we went along - what had I gotten myself into? My sense of reason and perspective were severely tainted, blinded by the desire to bring justice for my mother and resolve to our whole family.
Making small talk with The Crusher was a challenge so I turned my focus on The Commodore whose stories were always entertaining. I preferred, however, the ones I was not in. Before I knew it we were in the air - there was no turning back now. My thoughts were now of my wife, newborn son, and my mother who tried to talk me out of going. She just wanted to get on with her life but I thought, "what kind of a son would I be if I let this dog lay"? You might think it was an Italian thing, but it really was just a son who loved his mother deeply.
We arrived late into Seattle and checked into our hotel in anticipation of arriving at Eddie's door first thing in the morning; we had a midnight flight back home the next night. I didn't sleep at all that night. I
tossed and turned with the wildest thoughts going through my head. How do these things work? I had never been on a shakedown before or part of any type of intimidation. It just wasn't in my DNA, Italian or not.
The morning arrived and we met in the lobby of the hotel. There was a car rental company across the street from the hotel and we set out to rent a car only to bump up against a real road block - not one of us had a credit card. There we stood in the center of the hotel lobby completely stupefied, The Commodore in a tuxedo shirt as he often wore and Jimmy in an ensemble only he could create. In any event, no hotel guests seemed to pass without taking a second look - incognito we were not!! We had cash, just no credit card. I was thinking of contacting an old friend who lived there in Seattle to have him help with the card situation and get me out of this mess when I felt a tap on my shoulder.
In a stout British accent I heard, "Mr. Ryan, on one of your capers, are we"? I turned around to see a steward from British Airways who had just landed after flying all night. His name was Martin Wright, he was my busboy when I was a waiter at the Fan Club on the coast of Maine in 1974, the restaurant that I eventually purchased years later. Martin was one of the funniest people I had ever known, straight out of Monty Python, and never at a loss for words. We had remained in touch all those years but we hadn't seen each other in a long time. It was a shock to see him and I could see him sizing up my traveling companions. He was tightlipped for the first time ever and very tired.
Without a moment's hesitation, I said "Martin, do you have a credit card". He said he did and with some reluctance and trepidation he walked across the street and rented us a car. Poor Martin, he only wanted to go to bed. I told him that I would come by and bring him the keys later and briefly told him about my mother's money and why we were there. I don't believe that made him sleep any better.
We were now in the car and headed to Eddie's apartment and I'm now all but in a panic and sorry I was there. Why couldn't I have left well enough alone? We would have made a comeback at the restaurant. What was I going to accomplish? After a year, I was sure there was no money left, he'd surely snorted or drank it all away.
Eddie lived in a second floor apartment. As we walked up, each step got harder to navigate and I began to really hope he wasn't there and that we would never find him. No one back home would think any different of it if we couldn't find him...Let's go home!
I watched Jimmy and the Commodore as they went about their business, like waiters preparing for evening service, no sign of stress, calm and collective as they moved towards the door. Jimmy knocked on the door before I could even get a chance to ask what the plan was; and they go about it as if they had rehearsed it 100 times before. I continued to hope no one would answer, but in seconds the door opened and there was Eddie. He saw me and at first got excited and spoke my name as if glad to see me. By the time he greeted me with a "what the heck are" .... Jimmy hit him with a powerful right hand and put him on the floor. The next thing I knew Eddie had the vile taste of cold steel in his mouth. I never imagined anything like this and I freaked. "That's enough" I said.
I learned something that day about people, about real fear. Eddie became transparent, the thought of lying to us never crossed his mind and we could see clear through him. I didn't much like what we saw - he didn't have any idea what we were talking about.
Jimmy took me aside and said "Pete, he stole from your mother, let me give him a beating since we've come all this way". I was adamantly opposed and thought Eddie had paid dearly already for the champagne. All in all, Eddie took the whole thing very well. He cared about my mother, he never made any kind of report. As we walked back to the car, I was relieved yet the feeling of disappointment that I would probably never know what had happened to my mother's money resonated through me. Let's face it, I didn't have a clue what I was doing. Just about then Jimmy, who didn't usually say much, leaned over to me and said "are you sure you're Italian?" He couldn't get over the fact I wouldn't let him give Eddie that beating.
One thing left to do. I was wound up like a slinky and felt like you could cut the tension in me with a butter knife. I went back to the hotel and went to Martin's room and knocked on the door. The room was dark, it was about 2:00 in the afternoon, Martin was almost sleep walking when he opened the door. Could I interject a bit of humor into this wild chase? We left the lights off and the blinds were closed in an attempt to keep any light out. Martin went back and got into bed and I sat next to him on what I remember was a small bed. I whispered lightly so not to wake him

totally, but I couldn't resist enforcing his worse fears after sizing up Jimmy and the Commodore. I said, "Martin, listen very carefully. The car is in the back lot tucked behind a big eighteen wheeler. Be sure when you return the car that no one opens the trunk!" Martin sat up like a jack in the box popping through the top! The look on his face was worth the trip. I have e-mailed Martin from time to time but not seen him since.
The flight home was long, but the drive from Logan was even longer. I had just spent most of the money we had left on a wild goose chase only to come home with mud on my face looking a bit like an idiot. I spent a few days licking my wounds and told only a few people about what had happened since I was afraid there might still be repercussions if Eddie decided to make a complaint to our local police. The Chief would know nothing and not be able to help me.
After a few weeks passed, I began to think about the two remaining suspects again. The idea that one of them was basking in the sun with my mother's money haunted me. One of the people on the list was a guy we called Vinny the Parm. My mother was teaching him to cook and letting him sleep in one of the attic bedrooms. Vinny was a pretty good guy and we nick-named him because he would always break down when the restaurant got too many veal parm orders, as it usually did.
Vinny was living somewhere in California and I had no stomach for that journey.
The last person on the list was my mother's cleaning girl who was my sister's upstairs tenant in Proctor, Vermont, about 10 miles from Rutland. Her name was Paula and she had access to the room because she cleaned it weekly. I was going to check things out as best I could. My sister said that they had moved out to a nicer place back in Rutland. It seemed they were spending a fair amount of money and Judy, my sister, had at one time asked about their money. They told her a relative had passed away and left the money to them. I searched probate court records - it was a lie. And that's how the whole thing started again!!
We hope you'll come visit and spend some time with us this Spring before the summer crowds arrive.
Peter